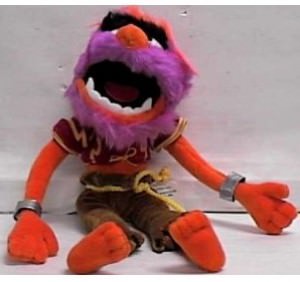 For some of us the Muppet Show brings back our chilhood, and great memories. This is Animal, one of the classic Muppets who is a crazy off beat drumer from the band Electric Mayem.
With awsome attention to detail and quality this Disney Animal plush doll stands approximately 13 inches tall and is a perfect collectors item or a fun toy.
Find your Disney Muppets 13″ Animal Plush Doll.