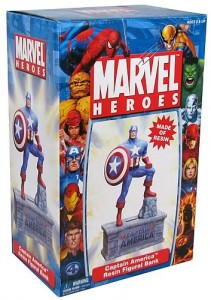 Where do you keep your change?
Well you might want to keep it safe, what better way than letting the great superhero Captain America take care of your loose change. This Captain America figural bank will do exactly that keep your coins safe with it's rugged construction made from resin. Also a great collectors item with an awsome detailed box.
Find your Captain America Figural Bank.
You may also like: