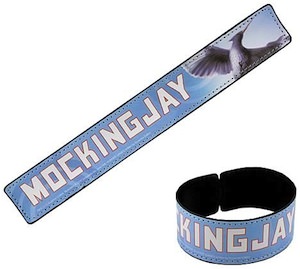 Do you support the rebels?
If so show the world you do by wearing this Mockingjay bracelet.
This bracelet based on The Hunger Games will be the way of showing you support to Katniss Everdeen.
Not only will this bracelet be a must have for people who like The Hunger Games movie but people who love the Books can't live without it.
Are you a fan of The Hunger Games?
If you are don't wait just go check out this The Hunger Games Mockingjay Slap Bracelet.