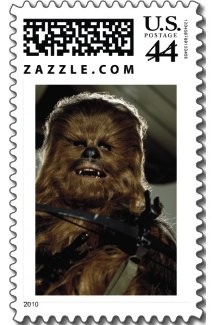 If you need to mail your Star Wars friends then don't just get a regular stamp.
Get a real Star Wars stamp like this one of Chewbacca. You can get this postage stamp in different values so that it will fit you mailing needs.
Check out all the options of the Chewbacca Postage Stamp.