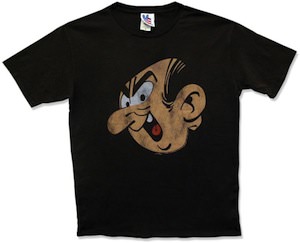 If you are a Smurf fan then you probably don't like Gargamel.
But still wearing a t-shirt with Gargamel on it could warn other people for this bad men.
This black t-shirt witch is made in the USA shows the face of Gargamel.
And if you like Gargamel then you can show your support to him. And maybe start helping him catching Smurfs so that Gargamel can make gold.
It does not matter witch side you are on just come buy this The Smurfs Gargamel T-Shirt.
You may also like: