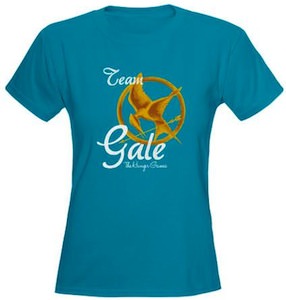 We all know that Gale Hawthorne never get drafted to be part of the Hunger Games he still is involved because of Katniss and everything else that happens in District 12.
If you are a fan of Gale then maybe this t-shirt should be the one you are wearing.
This is a Team Gale t-shirt and besides that it also has the Mockingjay logo on it.
And as lots of our t-shirt also this Hunger Games t-shirt comes in a range of colors and styles to fit your need and wishes.