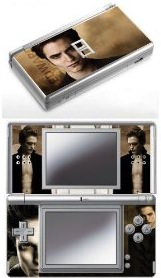 Does you Nintendo DS Lite look a bit boring? I wonder why because you could make it look so much better with this skin of New Moon Edward Cullen.
A great way to protect you DS from scratches and it makes it so much more personal.
Have a closer look at the Edward Cullen Skin for the Nintendo DS Lite.