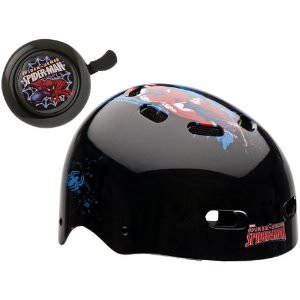 If you kid loves to take his bicycle out or his scooter and maybe he like to rollerblade.
For all those activities it would be smart if they would wear a protective helmet.
And now you can give them a Spider-Man helmet witch of course will protect your kid from impact and is decorated with all things Spider-Man. There is the logo, a spider and of course a big Spider-Man picture on top.
And this is not just a bicycle helmet it also comes with a bell for the bike witch of course also has Spider-Man on it.
If you kid love Spider-Man then you should protect them with this Spider-Man Bicycle Helmet And Bell.
You may also like: