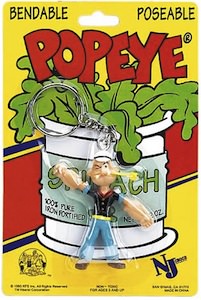 Good old Popeye is still kicking and now you can make him kick even more. This is a bendable key chain of Popeye the sailor.
The key chain is 3″ and that makes it fun to carry around with you keys. You can bend Popeye's arms and legs and make him pose the position you want him to take.
Wait not longer and get your own Popeye The Sailor Bendable Key Chain.