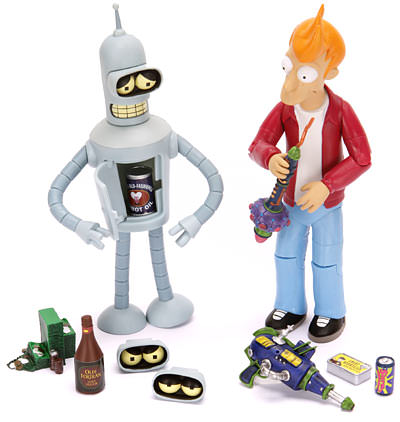 Crazzy TV that is what we all like and the series Futurama is always a blast to watch. And now you can own two of there main characters Fry And Bender.
Go check out the action figures of Fry and Bender
and add them to your collection before it is to late.