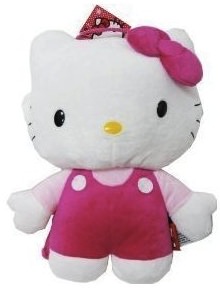 No this is not just a plush doll that looks like Hello Kitty. This is a Hello Kitty Backpack.
Now you can carry your toys where ever you go. Gone visit grandma today maybe bring some nice drawing for her in your Backpack.
Kitty is soft enough to be a doll and fun enough to carry around all day long.
Check out what others think of this Hello Kitty Backpack.