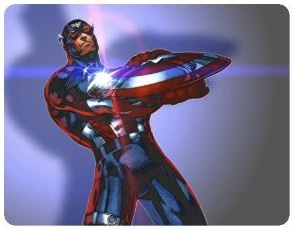 Captain America the superhero we are all be waiting for is back.
And now you can enjoy him every time you work on your computer. Because now Captain America can be on your mousepad.
This high quality mousepad will out last you and Captain America both so if you are looking for a cool new mousepad this is the one to get.
Check out this Captain America Mousepad.