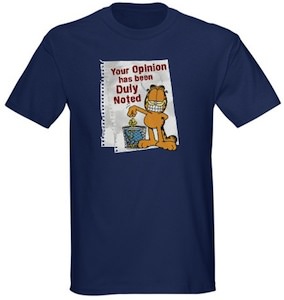 Garfield will let you know his opinion without even hesitating.
Now he is printed on this t-shirt and the note says "Your opinion has been duly noted" funny to wear anywhere you go.
And this cool Garfield t-shirt comes in all kind of cool colors and styles.
Go get your own Garfield Duly Noted T-Shirt.