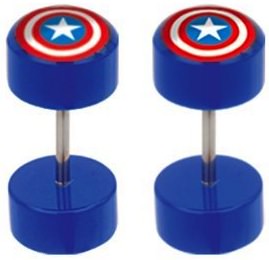 Plugs are fun in peoples ears but if you don't want giant holes in your ear then maybe this is the sollution for you.
These Captain America earrings look like plugs but that is only how they look. They just fit in a regual hole in your ear.
As you can see these earrings are blue and have the Captain America shield logo on them making them really colorful and fun.
If superhero earrings is what you want then you have to see these Marvel Captain America Cheater Plugs Earrings.