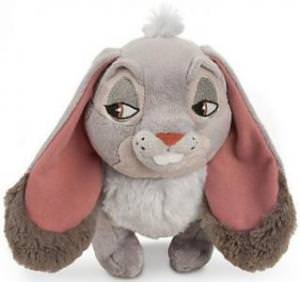 Disney Princess Sofia, stars in the cool series and movie of Sofia The first, she has many little fun character creatures.
This is one of the fun little creatures, meet Clover bunny rabbit a very friendly and really adorable bunny rabbit that you can now have all to yourself.
With all of the cute features you find on Clover bunny rabbit all in a very durable and super soft and snuggly bean bag plush, and this Clover bunny rabbit measures 7 inches in height.
Get your own Disney Sofia the First Clover Bunny Rabbit Bean Bag Plush 7".