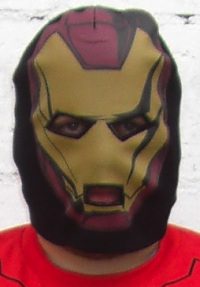 If you don't like the cold and want a be more like an Avenger then you are in luck.
This winter hat will completely cover your face and only keep your mouth and eyes open and it looks like the helmet Iron Man wears.
So now people will think you are Iron Man while in real live you are just to cold to not wear a fully covered hat.
Get warm and become a Marvel superhero with this Iron Man Ski Mask Hat.