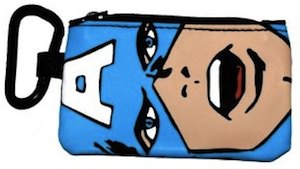 A little coin purse key chain with the face of Captain America on it.
This little wallet will be your companion for life. Just hook it on your belt, back back or what ever you can think of and you have change ready when you need it.
And the cool print of Captain America on it is a big plus of course because now you not only have money but you look cool to.
Go have a better look at this Captain America Key Chain And Coin Purse.
You may also like: