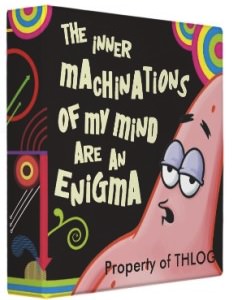 Need a new binder for all your school work? Or maybe to store one of you collections in.
This binder shows you Patrick Star so nice for the Spongebob fans who don't just want to own spongebob but also things of his best friend Patrick.
You can ad a personal message to this binder like I did on mine on the picture I added "property of THLOG" but you can write what ever you want or nothing if you prefer.
Now times has come to go check out this Patrick Star Binder.