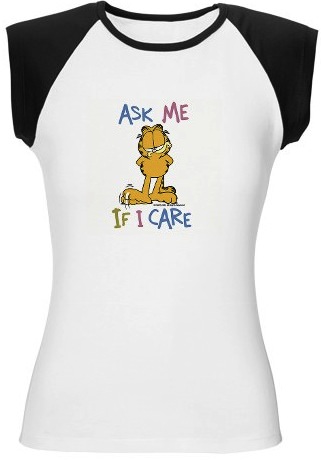 If you need a new T-Shirt for work and don't really care about anything that happens at work then you should look at this shirt.
Garfield is that cat that has it's own way of doing things and this shirt will tell people that you don't care in the Garfield way.
Check out all the different styles and colors of this Ask Me If I Care T-Shirt.