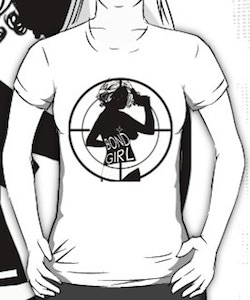 All girls out there would love to be a Bond girl because who doesn't want to be the girl of super spy James Bond?
And now you can get this Bond Girl t-shirt with a target with a silloute of a girl with a gun and the words "Bond Girld".
This t-shirt comes in a range of 21 colors and many sizes and styles.
So if 007 is your spy then become the next Bond Girl by wearing this Bond Girl Target T-Shirt.