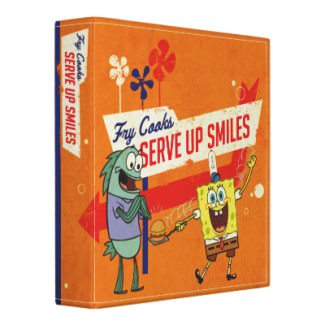 Spongebob is making people smile by baking great tasting Krabby Patties and now you can own a binder that says that.
This 3 hole binder is great for school work and I am sure that your schoolmates will love it to.
So go have a quick look at the Spongebob Fry Cooks Binder.