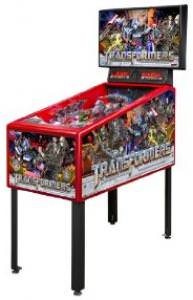 The classic game of Pinball will never go out of style, and when you make it into a really cool theme like Transformers this is sure to be a hit for most.
This Transformers Pinball game features a large image of Megatron on the main front display, with many other Decepticons and Autobots all over this machine the details are amazing and will blast you out of this world.
It is made to be sturdy and replicate an in arcade expeirience, this is a must have for the Transformer fan and most definetley a gotta have for the classic arcade gamer.
Collect and have a blast with this Transformers Pinball Machine.