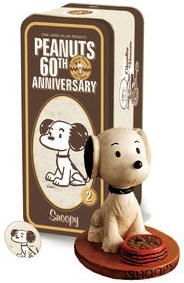 This is a special 60th anniversary classic Peanuts Snoopy Statue. A great collectors item for the Peanuts collector.
You will find Snoopy in a tin box and besides that there is a pin and a booklet so that you can enjoy the 60th anniversary of Peanuts.
Order you Classic Snoopy Statue.