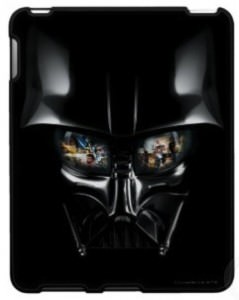 This is a real special iPad case with a closeup of Darth Vader's face with Star Wars scenes reflecting in his eyes.
Of course it protects your iPad to from evil and specially with Darth Vader watching over your iPad your future should be save.
Check out this Start Wars Darth Vader iPad Case.