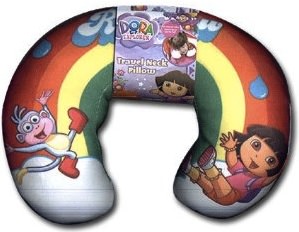 Dora the explorer likes to explore with her friend Boots. But after all that exploring Dora gets tired and likes a little rest.
A neck pillow would be great for Dora and for your kid while traveling. Now you kid can enjoy her own Dora and Boots travel neck pillow that looks great and is useful to.
Go have a better look at this Dora Neck Pillow.