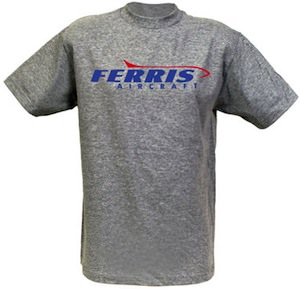 Ferris Aircraft is one of the leading aviation companies in the US or at least in the Green Lantern story.
And Hal Jordan aka Green Lantern has a long working history at Ferris Aircraft.
So if you want a Green Lantern t-shirt that is a bit different from all the green once then this could be the one you want. Specially knowing that lots of people never heard of Ferris Aircraft this t-shirt is special for you and the other real Green Lantern fans.
Get dressed in your Ferris Aircraft T-Shirt.