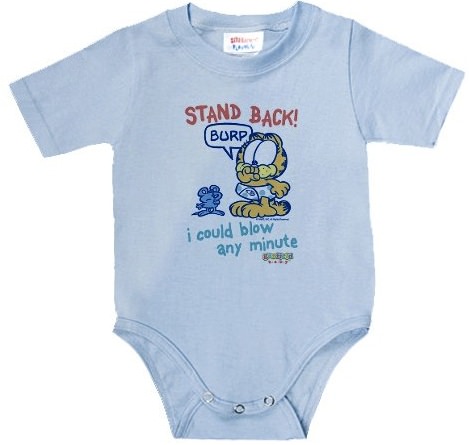 We all know what can happen with the little people of this world. Babies love to surprise you with there food coming back up.
And now you can own or give one of these nice Garfield bodysuits to warn the world of the risks.
you can get this Garfield bodysuit in white, pink and light blue so that you can get the right color and it comes in different sizes so don't hesitate to get one in every size.
Go look at this Garfield Stand Back Bodysuit.