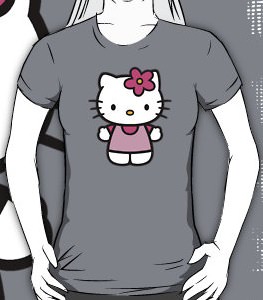 Hello Kitty a little bit different.
This t-shirt is grey but comes in 21 colors and shows a not to birght colored Hello Kitty in a purple color dress and a purple flower in her hair.
Witch adult would not want a nice Hello Kitty t-shirt like this.
And this Hello Kitty shirt is made by American Aperal and also printed in the US .
Come check out all the colors and styles of this Hello Kitty Flower T-Shirt.