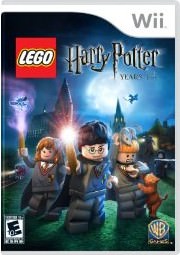 The LEGO Harry Potter video game is based after the first 4 years of Harry Potter being at Hogwarts. In this game you have up to 100 fun LEGO characters that are playable to do all the exploring of different settings like Hogwarts castle, Diagon Alley, the Forbidden Forest and the village of Hogsmeade. With an awsome 3D enviroment you are sure to have a blast with this game.
And this awesome  Harry Potter game is available for the Nintendo Wii, Xbox 360, PS3, DS, PSP and even PC.
Get your LEGO Harry Potter video Game, Years 1-4.