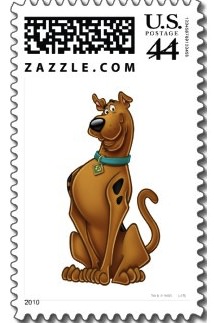 The United States Postal Service would really enjoy it when you use some stamps that would be more fun.
For instance this Scooby-Doo stamp is not just fun for you to stick on a letter but it is nice for the mailman to see a different stamp. And can you imagine if there is a bad dog at the delivery route? Just show the dog the stamp and he will sit as nice as Scooby.
Get a pack of Scooby-Doo Stamps.