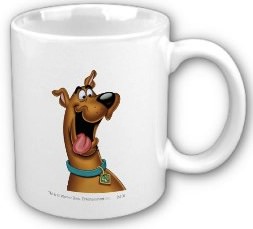 Scooby-Doo is ready for breakfast. Now this nice Scooby mug will be making your breakfast better everyday.
And of course this nice looking mug of Scooby-Doo with his thong out of his beak is very funny and because of that useful in any setting.
Order your Scooby-Doo Ready For Breakfast Mug.