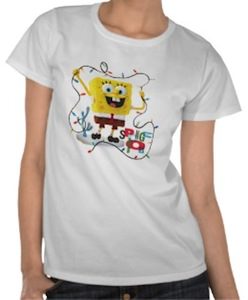 Christmas is the time of year that lights are everywhere and this year even Sponebob is trying to have some fun Christmas lights in Bikini Bottom.
As you can see on the picture he is holding a big string of Christmas lights. Besides that the shirt of course also says Spongebob.
And this Spongebob Squarepants t-shirt comes in kids and adult sizes and all kind of styles and colors.
So if you like a Spongebob Christmas t-shirt then check out this Spongebob Christmas Lights T-Shirt.