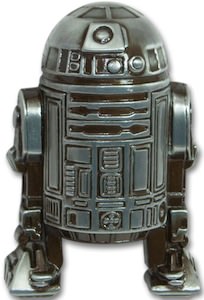 Star Wars fans that have problems to keep their pants up should have a look at this R2-D2 belt buckle.
This is a 3D belt buckle of R2-D2 and that means of course not that you have the whole round robot on you belt but it stands out a bit so that you have that rounded feel (click on the picture to see a side shot).
And this Star Wars R2-D2 is not in color just in a nice chrome look.
If you like robots and Star Wars then there is not much else you have to look at as this is the perfect belt buckle.
Come and order your Star Wars R2-D2 Belt Buckle.