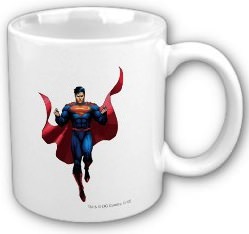 Superhero's drink coffee out of their Superhero mugs and this could be yours.
This white mug has a picture of Superman flying on both sidess and the amazing details of Superman and his cape make this mug so worth it.
The Superman flying mug is microwave and dishwasher safe and will make an amazing gift to.
Come and have a closer look at this Superman Flying Mug.