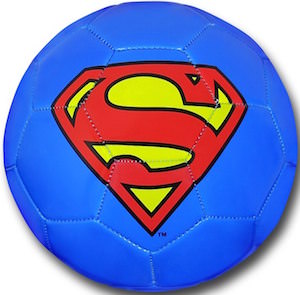 If you want to play soccer like a superhero then you simply need to get this Superman soccer ball.
And it is a size 5 ball so adults can use this in all their games.
The soccer ball is Superman blue with on the back in big letters the word "Superman" and on the front the famous "S" logo that we all know from Superman's costume.
Sure you can play soccer with any ball but will it be as cool as a Superman ball?
Of course it won't so why even think about getting a different ball when you could own this Superman Soccer Ball.