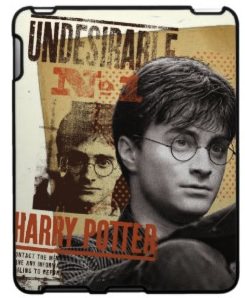 My iPad is one of those gadgets I can't stand being without. But how do I protected it and make it more personal?
A  case that will protect you iPad and make it even more desirable specially if the case is made by Speck because then you know you have a quality product to keep your gadget safe. And now you can get a Speck case with Harry Potter on it.
So you can now go see the new Harry Potter movie and have your own Harry Potter iPad case there right beside you.
Go order your Harry Potter iPad Case.