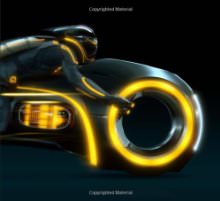 Disney gave you more then just the Tron movies, the also gave you this book called "The Art of Tron: Legacy"
In this 160 page hardcover book you find all kind of amazing things about the Tron Legacy movie.
Great art work and set designs and even character bios.
All in all this book is a must have item in your collection of books.
A Tron collection can't be missing this amazing book.
Read what others think of The Art of Tron Legacy Book.