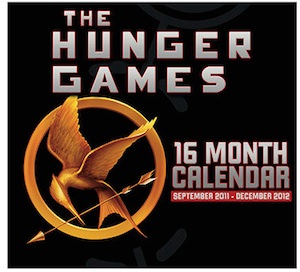 The Hunger Games the newest craze after Harry Potter and now there is the 2012 wall calendar all about The Hunger Games.
I really loved The Hunger Games books and can't wait to see the movie and in the mean time i will enjoy this 2012 calendar.
It comes with 16 months of Hunger games goodness.
Each month shows a different print from the story line it is hard to explain but just come and see the pictures of the calendar pages.
Come and see The Hunger Games Wall Calendar 2012.
You may also like: