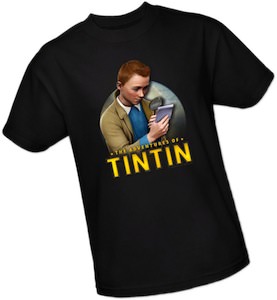 This black Tintin t-shirt shows Tintin looking for answers.
Besides this great picture of Tintin and his gear there is also a Tintin logo on this t-shirt.
And this Tintin t-shirt comes in a range of youth sizes.
Come help Tintin in his search for anwers by wearing this Tintin Looking For Answers T-Shirt.