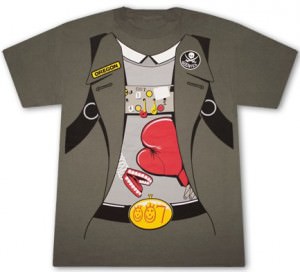 The Goonies is such a fun and memerable movie, so is Richard "Data" Wang, known as simply Data he was one of the more inventive Goonies.
Take a look at this cool t-shirt featuring an image of one of Data's experiments, a jacket with so many cool gadgets inside to help the Goonies along there travels.
This Goonies Data t-shirt is made from 100% cotton and can be found in sizes L to XXL.