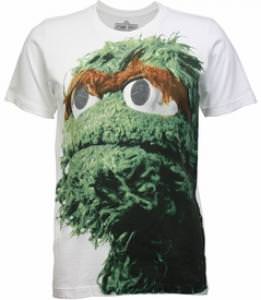 From Sesame Street this is Oscar the Grouch, look at that face only a mother could love it.
But….if you love Oscar then this is perfect, you find a large realistic face image of Oscar the Grouch with his shaggy green fur and bushy brown eyebrows on the front of this t-shirt.
Very durable and super comfortable 100% cotton, a wide variety of sizes to choose from.
Find your Sesame Street Oscar The Grouch T-Shirt.