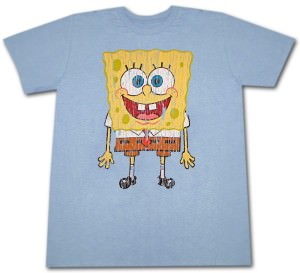 SpongeBob Squarepants is a loveable television character who lives in a pineapple under the sea, how can you not love him!
This is a simple yet classic t-shirt that features SpongeBob Squarepants on the front in a faded retro look giving it a classic feel a great t-shirt to throw on for any occasion.
You can find this fun loveable t-shirt in many different sizes, made from 100% cotton and is very durable and comfortable.
Get your SpongeBob Squarepants Retro T-Shirt.