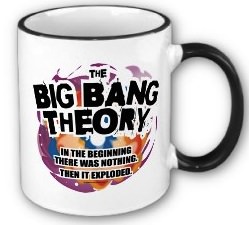 I bet you would love to drink some coffee with Leonard from the Big Bang Theory. But what if he agrees?
You know you don't have his brain so smart talk will be difficult….. hmm maybe this cool Big Bang Theory Mug will help getting him impressed.
Check out this cool The Big Bang Theory Mug.