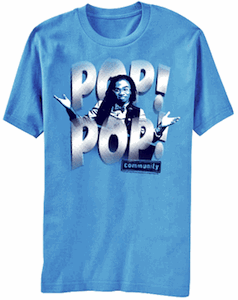 If you are a Community regular then you of course know Magnitude the one man party and his catchprase Pop Pop.
And now you can take Magnitude where ever you go as he is printed on this t-shirt complete with Pop Pop and the Community logo.
The shirt comes in a light blue color and in a wide range of adult sizes.
If you like Community then you just need to get this Community Magnitude Pop Pop T-Shirt.