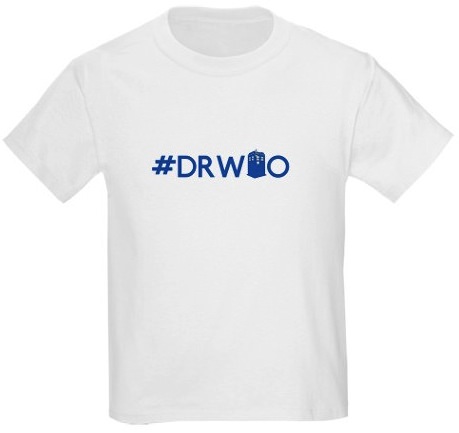 Of course we can find Doctor Who tweets on twitter and the hashtag #drwho is of course used  to make it easy for you to follow the tweets.
Now you can own a shirt with this great hashtag and instead of the H there is a Tardis to make this shirt look even better.
Go check out this Dr Who Hashtag T-Shirt.