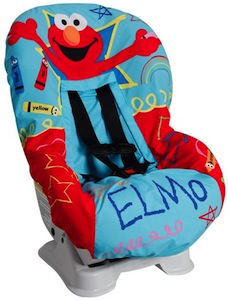 Does you kid not like the car seat?
No worries if they like Elmo they will love the car seat after you put this cover on it.
This Elmo car seat cover fits most standard car seat and makes it look so fun.
And the great thing about this car seat cover is that it is water resistant and easy to clean. And when it gets really dirty then you can just wash it in your washing machine .
Make you kid happy by getting it this Sesame Street Elmo Car Seat Cover.
You may also like: