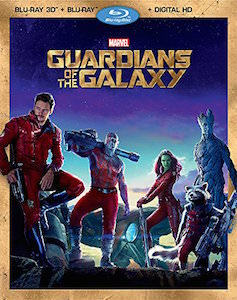 Are you looking to watch the movie Guardians of the Galaxy again?
Now you can as it is available in many formats like DVD, Blu-ray and even digital download.
And yes there are all kind of extra's to so that you can even see more about this amazing Marvel movie.
And if you get the special Blu-ray version then you even get a normal Blu-Ray, 3D Blu-Ray and digital download all in one set witch makes it a great gift.
Star-Lord and his fellow guardians are really excited that you now can watch the Guardians of the Galaxy movie at home.
So lets get ready for movie night and watch the Guardians of the Galaxy Movie.