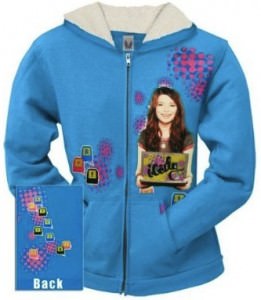 A nice blue hoodie with iCarly on the front and computer keys on the front and back.
Great to wear to school it will keep you warm. The zipper makes it into good weather jacket. This is the ideal wardrobe item for any iCarly fan.
Check out this iCalry Computer Key Hoodie.