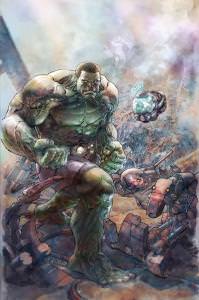 Marvel fans will love and appreciate artwork from Leinil Yu, with many Marvel illustrations this is just another awesome poster print.
On this poster find Marvel's superhero Hulk in a very strong walking pose, the details are so fine that you can see all different muscles and veins aswell as a background full of mayhem.
This poster is titled Indestructable Hulk and measures 24 inches x 36 inches and is made using high quality materials to keep Hulk looking incredible for a long long time.
Have a closer look at the Marvel Indestructible Hulk Poster.