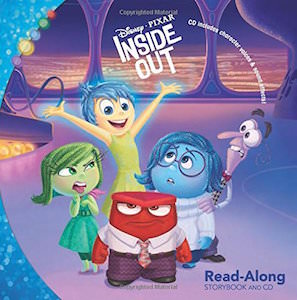 Kids are gone love this special Inside Out book based on the Disney movie.
The book comes with a CD that tells the books story with original character voices and sounds effects and the kid can read along this of course should promote reading while being fun at the same time.
The book is all about what is going on in Riley's head and yes Joy, Sadness, Anger, Fear and Disgust are all there.
The book has 32 pages and is for reading levels grade 1 – 3 (kids ages 6 – 8) and they will love this story.
Surprise your kid with a new fun book that promotes ready, get them this Inside Out Read Along Storybook And CD.